What is an HID lamp?
primarylensllc_0iqer193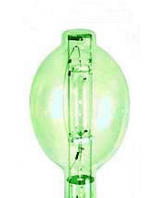 HID stands for High Intensity Discharge. HID lamps are typically used when high levels of light over large areas are required, and when energy efficiency and/or light intensity are desired. This type of lamp produces more light and uses less energy than a standard bulb. The quality of light emitted by HIDs is closer to that of natural daylight. Our HID underwater fish light systems are incredibly energy efficient. You can generally expect energy costs of under $4 per month to operate our system and our bulbs are rated to last years with regular nightly use. .